We have two PGA professionals here at Hartford Golf Club - Adam Powell and Adrian Hill, who have a wealth of coaching experience between them. They tailor each lesson to the individual and coach players from the first time touching a club right through to European Tour level. If Adam or Adrian can't help you - then nobody can!
Why Coaching?
Adam Powell had a very short amateur career, golf came naturally to him and he soon got down to scratch before becoming a PGA assistant at Sandiway at the age of 19.
Adam has been part of our coaching team since 2007, he has less time for playing nowadays as he works tirelessly with a full diary of about 50 hours coaching and club fitting every week.
Adam prides himself on taking his pupils on the sometimes daunting journey of 'couch to course' he has helped hundreds of new players to establish sound fundamentals and begin their golfing journeys. Adam is a huge fan of getting people out on the course early in their golfing lives as this is ultimately where a golfer can have the most enjoyment rather than continually working on the perfect swing on the range!
Adam's philosophy is simple - "my coaching will help you play better golf on the course, score better and have more fun".

Adrian Hill has been a PGA professional golfer for over 25 years and before taking up a career in coaching he played on both the European and Challenge Tours. Adrian still plays local events and in 2019 he got to the final stage of the seniors European Tour School in Portugal.
Coaching the Cheshire boys and girls squads for several years is part of Adrian's impressive CV and he is a well known and respected coach in the North region, Adrian's teaching diary is always full which is a testament to what an excellent coach he is and he helps everyone from low handicap players through to complete beginners to understand their games better. He also uses TrackMan and video technology as part of his lessons.


Lessons will cover:
Golf Fundamentals
Swing Basics
Short Game
Long Game
Course Management
Distance Control
Bunker Play
Equipment Advice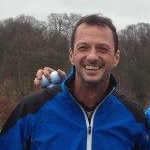 Tim Barnes - Director of Golf
Tim and his brother Richard are the owners and original founders of Hartford Golf Club. Tim has been involved in every aspect of the establishment of our Golf Club, from the building of the Driving Range through to the design and construction of the Golf Course and Clubhouse. Tim is still involved in a very hands on manner in the running of the Golf Club. He is also a keen golfer and he makes sure that he plays in competitions with as many members as possible. As such Tim is always available to answer any questions or to assist members in any way.
---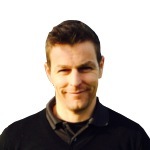 Paul Cunningham - Shop Manager
Paul has an excellent knowledge of general golf retail and the day to day running of a busy Golf Club and Driving Range. He can assist you with a wide range of enquiries such as Society or Corporate bookings, club fittings or general golf equipment issues. Paul has a real passion for club fitting and helping people to enjoy their golf through finding the right equipment to compliment their game. Paul is always available to assist with any enquiries in the Pro Shop.
---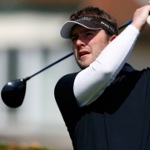 Adam Powell - Head PGA Professional
Adam has been local to Hartford all his life A very keen sportsman golf took centre stage when he left Weaverham high school. He joined Sandiway golf club aged 16 and improved quickly to represent the juniors and men's teams and Cheshire in his short amateur life. Turned professional aged 19 as assistant at Sandiway golf club and to this day still has a proud record of winning at least 1 professional event every year as a Pro. Qualified from the PGA excelling in coaching and business and moved to Hartford June 2007, now teaching full time while maintaining a healthy Tournament playing schedule. Adam has coached for the full 8 years he has been a Golf Professional with all standards of golfers and many with different goals. These range from young children to people who have retired and complete beginners to hopeful Tour Players. Adam's broad outlook to coaching along with various resources used including video analysis enables him to provide solutions to all situations that arise while communicating with pupils in the most appropriate language to them. This may include verbal, feel & visual feedback and depends on the pupil's best learning methods.
---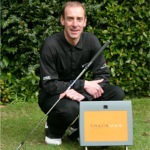 Adrian Hill - Teaching PGA Professional
We are very pleased to have Adrian Hill here as part of our PGA Professionals coaching & custom fitting team here at Hartford Golf Club. Adrian has had an extremely successful career to date including a period as a Touring Professional taking part in Volvo PGA European Tour Event, The Compaq European Tour, European Tour and Canadian Tour. Adrian has many years experience in teaching and offers a high level of expertise and service to his clients who include players from the Ryder Cup, Euro
---
Steve Kinder
---
Matt Ford
Matt is an expert and professional custom clubs fitter with a wealth of fitting experience under his belt.
---
Brilliant local golf course. The course is beautiful and very well maintained. So friendly with great members of staff that will help with anything. Very sociable members, very lucky to have on our doorstep.
Liz Craig - Club Member
This place is truly a great test of your short game, whether you play off scratch, or 38, this course will challenge your game. The whole team will make you feel like you're one of the club, whether you're there to bang a bucket of balls, or treat yourself to a new set of irons... They are always willing to help you out.
Warren Hawkins - Club Member
Great place, good service and lovely staff, not tried the golf course though, we have just had our wedding here, and all we can say is WOW the staff were amazing, nothing too much trouble, and the venue is absolutely stunning, 5 stars just aren't enough!
Alan Rosewood - Club Member
A very welcoming club, with excellent facilities along with a challenging 9 hole course, a family feel and family run business. Excellent staff really helpful with years of experience knowledge from teaching to fitting and guidance.
Jack Martayn - Club Member
On arrival staff in pro shop were brilliant and the course outstanding even though it is only a 9 hole course the three of us really enjoyed the morning. Fantastic clubhouse and a couple of signature holes on the course. Would highly recommend. Will definitely be back.
Duncan Plumber - Club Member
Great staff and Mr Hill (Adrian) is an amazing coach/helper - one of the best!
Eddie Raymond - Club Member