Shop News
HGC shirts are here...
---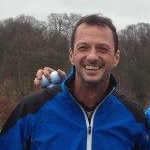 Tim Barnes
Golf Shop Professionals Hartford Golf Club
We have new FJ crested Hartford GC shirts now in stock in two stylish designs - the black/grey stripe and the sky/blue/white combo (especially popular with Man City fans!).
As you know, FJ shirts ooze style and quality and with our smart, modern logo these are the perfect shirts for a member or visitor to Hartford Golf Club who wants to look the part!
The shirts also perfectly complement our other crested accessories such as Hartford GC scorecard holders, headcovers, drinks flasks, umbrellas and back packs, get the full Team Hartford look!