Club News
Our junior team make a good start!!
---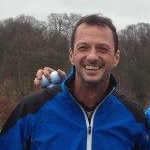 Tim Barnes
Golf Shop Professionals Hartford Golf Club
The Mid Cheshire junior league started up again on Sunday and in 2019 we had the winning junior team so it's normally a competition we do pretty well in!
On Sunday the first round was played at Bramall Park Golf Club and despite us only having a team of four - our junior team still tied for top spot on 115 points (the top three scores count) sharing joint top spot with the home club's junior team.
The winning team of four was Ben Barrow, Javier Lang, Fin Waterhouse and Will Wallace-Hedges.