Club News
Plenty of ladies results to bring you...
---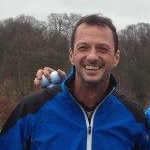 Tim Barnes
Golf Shop Professionals Hartford Golf Club
There are three ladies competition results to bring you this week, in form lefty Kiera Wharton continued her great start to this season with a 43 point winning total in the ladies 18 hole combined Stableford, runner up was Kath Belt on 38 points. Sharon Dunning is also playing well and she took third place with 37 points.
In the two nine hole Stableford's - last Thursday Rita Milburn won with 18 points, Joyce Graham was runner up on 16 points.
Then in a busy sunny Monday Stableford 24 ladies played and the winner was Keira Wharton again!!
This time Kiera prevailed with 20 points, her handicap index is now 21.9 after playing off 26 in the winter - great progress from Keira who has played very well right through April. Jayne Boden was runner up on 19 points and third place went to Lady Captain Alaine Britton with 18 points.