Club Fitting
Book on our first fitting event of 2022!
---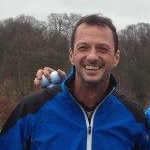 Our first fitting day of the year is coming up at the end of the month, with Titleist coming to us on Friday 28th January from 2pm - 6pm.
Spaces are limited and booked on a first-come-first-serve basis. We have 12 x 45 minute slots available for an expert custom fitting session on any of the current Titleist range of irons and metal woods (The new wedges won't be available to try on this day as demo's won't be available until about mid-February).
So, if you want to try out Titleist's latest range and see if it can better your current clubs, be sure to book your appointment now - click here to book.