Tour News
Cam Smith smashes the PGA Tour scoring record!!
---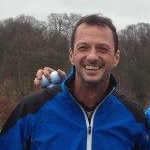 As we said last week, the Sentry Tournament of Champions is a name that suggests we're going to see some great golf. Well, Collin Morikawa had a shot at Jon Rahm's World No.1 spot and he delivered an explosive -25. Was that enough? Not even close!
In case we had forgotten - 'these guys are good'!! 25-under par for four rounds was enough to earn a tie for fifth, with Rahm a full eight strokes better. However, the Spaniard's -33 (with just one bogey all week) still wasn't enough. Cameron Smith, Australia's mullet-topped hero, went one better to lift the trophy in Hawaii and smash the PGA Tour's 4-round scoring record at 34 under par.
Given that it was a field made up of last year's champions, we probably shouldn't be surprised by how great the golf was, but it was still exhibition golf by the best players in the world. That sort of score might be a bit of a stretch, but if you'd like to get a little bit closer to that standard then why not pay us a visit to work on your game this winter? Be it a lesson, new clubs or just a few range sessions to get back in the groove - we want to help make this your best golfing year yet so get in touch!