Club News
Peter's perfect start to the year!
---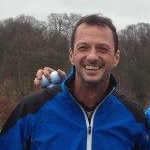 The 2021 seniors Club Champion Peter Choi got back to winning ways last Tuesday as he triumphed in round 4 of the seniors Winter League. Peter's 20 point winning score over the nine holes included two pars, and he scored points on every hole in a very steady round to start his year off in perfect fashion.
In division two Paul Green was the winner with 19 points, Alan Phillips was runner up with 18 points and Alan also scored a birdie two on the 7th hole.
After four of the six rounds the overall seniors Winter League leader is Paul Green who has benefitted from his recent high finish, here are the top 5 players:
Paul Green - 63 points
Dave Cook - 62 points
Alan Tayler - 60 points
Tony Ravesncroft - 59 points
Richard Buchanan - 59 points
As you can see with two rounds to go - all is still very much to play for!