Club Fitting
TaylorMade Stealth - time to break the limits!
---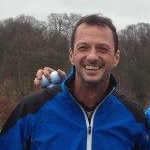 Every year we know that manufacturers make a big deal about the latest big equipment releases but this year there seems to be a bit of a different buzz around the TaylorMade Stealth range.
TaylorMade's Tour players have been quick to embrace the new eye-catching new red-faced Stealth drivers and according to My Golf Spy EVERY staff player that has been fitted for one of these new drivers has picked up ball speed - which is the key to increased distance. The Stealth driver has already been spotted in the bags of Tiger Woods, Rory Mcilroy, Sergio Garcia, Tommy Fleetwood, Dustin Johnson and Collin Morikawa.
The reason why the Stealth drivers are a game changer is mainly down to the face construction and the material used, traditionally for the last twenty years all major drivers have been made with titanium face but titanium has it's limits and TaylorMade have now pushed the boundaries with a carbonwood. What are the features and benefits of using carbon instead of titanium in the face of the new Stealth drivers?
44% lighter weight in the face for carbon over titanium = lighter equals faster which is the key to increased distance off the tee
As the face is lighter it means it can be made bigger (20% larger than SIM2) = a huge gain in face size offers golfers a massive gain in sweet spot size and forgiveness
Carbon allows a more pleasing sound and feel = in player testing Stealth has come out on top for superior feel and sound over previous models
60 layers of carbon not only makes the face incredibly strong = it means that more energy can be transferred from the face to the golf ball
When you see a Tour player like Collin Morikawa go from 170-172mph ball speed up to 175-177mph imagine the increases an amateur golfer could make! It's no exaggeration to say that the new carbonwood Stealth range could be the biggest advancement in golf equipment design of the century so far....
But as we always say - the proof is in the hitting, so get yourself booked in for a Stealth fitting and get ready to witness the power of carbonwood! We have demo Stealth drivers, fairways and hybrids to try from this Friday, please note you will only be able to try a demo club as part of a custom fitting session, Stealth demo irons are due a little later in mid-February. Pre-order arrival dates on drivers, fairway woods and hybrids will be 4th February with irons due to arrive at the start of April.