Club News
The Winter League continues this weekend.....
---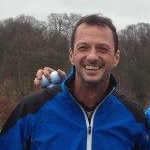 We were really looking forward to our first Medal competition of the year last Saturday but unfortunately we can't control the weather and after heavy rain all night on Friday we had to make the tough, and thankfully very unusual, decision to close the course as it really wasn't in a playable condition - so the January Medal couldn't go ahead. Not a great start to the year at all but we can't do much about the weather!
At the time of going to press, we're still waiting for an announcement from the Competitions Secretary whether the Medal will get re-arranged for another date or if it is just cancelled all together.
This Saturday we are looking forward to round 7 of the Winter League, and we have managed to play every round so far this winter, hopefully we can keep this successful trend going with round 8 also scheduled soon on Sunday 23rd January. Which 8 pairs will make the quarter finals? We'll find out in the next few weeks!!
To sign up for future competitions - click here.